Are your day-to-day Microsoft 365 challenges ruining your productivity?
Are you struggling to find information in your tenant, clicking in ever-changing portals to try and fix things? Do you hate having to rely on labour-intensive PowerShell scripts?
Wouldn't you love to avoid the delays and guesswork that lead to lowered productivity, increased security risks and organizational disruption?
There's a better way and it's called sapio365
sapio365 is a software solution that gives you 3 abilities that act as building blocks that enable you to solve Microsoft 365 challenges you thought were impossible.
sapio365 effect:
Ultra-efficiency
Lower security exposure
Maximized investment in Microsoft 365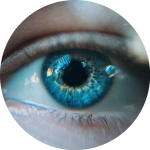 Ability #1
20/20 Vision & 100% control
Keep up with the expansion of the business
See all the data across your tenants without loosening your security standards
Access and evaluate all your information to reveal business priorities
Make decision-making simpler, quicker and more reliable
The result:
Handle the ever-growing number of service requests
Resolve your issues without having to depend on experts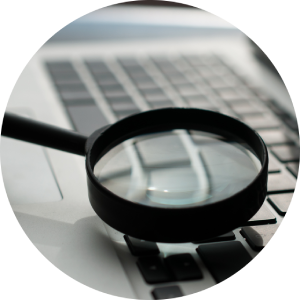 Ability #2
Proactive problem tracking & isolation
Ensure compliance
Identify and isolate security risks and unethical behaviours that are now visible
Stop looking for the needle in the haystack – easily drill down deep to find the specific piece of information you need
Stop wasting time writing or searching for PowerShell scripts
The result:
Ensure compliance with corporate policies and government regulations that continuously change
Stop having to worry about the shortage and availability of IT experts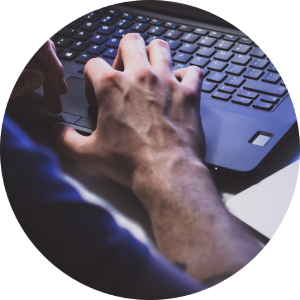 Ability #3
Prevent issues and take mass actions safely
Act fast without needing experts
Streamline tasks and make multiple changes at the same time
Solve the challenges you thought were impossible to solve
Confidently resolve issues without making damaging errors
The result:
Continuously standardize and simplify your processes
Act quickly in deadline-driven or crisis situations
With these 3 abilities, you'll become an ultra-effective IT department, lower security exposure, and maximize the productivity and investment promise of Microsoft 365
Are these the type of challenges that are ruining your productivity?
The wrong click leads to a crisis situation
The challenge
Imagine that over the weekend an employee clicked on a suspicious link and his account was used to send malicious emails to all 500 employees, including the CFO. The CFO expects your department to contain and cleanup everyone's mailbox by end of day.
Going into each mailbox will take days and using PowerShell to tackle this project could be risky.
You may miss some emails or remove important emails by mistake.
You must act quickly because once an account has been taken over, it will send emails to other users and will appear to be legitimate.
When a high-level employee's account is compromised then sensitive information is at risk of being leaked.
How we help
What to do? With sapio365, now that you have 20/20 vision & 100% control of M365, you have a complete and extensive view of all the affected inboxes in one place.
You easily identify the malicious email in each inbox because you can proactively track problems and isolate them.
Finally, you'll be able to prevent issues and take action safely by permanently deleting it with one click before any further damage can be done.
What you'll gain
Boom! You've become an ultra-efficient IT department, accomplishing this in a fraction of the time it would have taken without sapio365.
And… you've mitigated the risk associated with malicious emails and Trojan Horses that wiggle their way through the email security system you have in place.
Avoid damaging errors from mass changes
The challenge
Your company has rebranded, and you must now deploy a managed email signature solution for your company that includes certifications, pronouns and social media links. Directory data drives these solutions.
Determining what data you have, what is missing and what data you need to change is a time-consuming exercise. PowerShell scripts can do this but are prone to error and those errors are difficult to correct because they may be hidden.
The rebrand will not be as successful without consistency in the new email signatures, and people will be sharing the wrong contact information.
The risk of corrupting the directory will have a negative impact on the business' security.
How we help
What to do? With your new 20/20 vision & 100% control of M365, you'll be able to see the information in your directory and the on-premise AD, all in one place.
sapio365 helps you quickly identify invalid and missing information within three clicks.
Finally, you simply update the data in a few clicks, and even automate the complete process without PowerShell scripting.
What you'll gain
Your IT department will shine as you deliver on requests in record time and avoid any directory corruption from manual entry or PowerShell scripts. The standardized email signatures will enhance branding efforts without any demands on non-IT employees.