sapio365 is like your genie in a bottle
Do you run your own company?
Run a department?
Or run a bunch of computers?
How great would it be if you were granted a few wishes to make retrieving information from Office 365 easier?
What if you could run your own reports and format them the way you like, using an easy dashboard and only a few clicks?
sapio365 is like a genie but you get more than just three wishes.
Run your own reports, without having to write any PowerShell code.
Get information that includes the details you want, formatted how you want it with only a few clicks
Perform bulk actions on your report with a few clicks
sapio365 gives you the power to do it all in way less time.
What are you waiting for? Give sapio365 a try.
Try sapio365 now!
Who loves PowerShell? ...Anyone? Anyone?
Yeah, we thought so. Wouldn't it be great to simply click a few times instead of having to write lines of code when you need a report?
Not a PowerShell pro? Well, you'd have to find someone who is, or else take some old PowerShell script, tweak it and cross your fingers that it works. With sapio365, you can kiss PowerShell goodbye. 
sapio365 is all about clicks – not writing code. So, you get more done in much less time
Worried about security? sapio365 keeps the door locked.
sapio365 communicates directly with Office 365 from your computer.
No 3rd parties, no hosting, no proxies, no backdoors to worry about!
sapio365 is not cloud-based but uses cloud-based information. All the information that sapio365 processes is stored in your own Office 365 tenant.
No third-party organization, including Ytria, has access to any of your data.
Too much information to sort through?
We hate CSV files as much as you do! With flexYview, you avoid information overload – no formatting, no lost data. Organize your report to retrieve the information you need, formatted the way you like It.
See patterns, analyze data, compare and aggregate easily.
You'll be able to improve common admin tasks, such as monitoring usage, managing permissions, overseeing Groups and more.
No worries about data leaks or security breaches.
sapio365 is a safe choice. Here's how it works.
Download, install and launch sapio365.
Sign in using your usual Microsoft Office 365 credentials – nothing special to do, nothing extra to do
sapio365 will communicate directly with your Office 365 environment to show you the information you're looking for.
No detours, no middlemen, just the same type of communication you were having all along.
sapio365 has no idea what you are doing – and we like to keep it that way.
Your data is your business, not ours. Our business is to make finding data easy and quick for you.
flexYview gives you your data your way
It's intuitive and it's easy, but most importantly, anything is possible. The only limit is your imagination. How about an example?
With a few clicks and no code, you can see users from the accounting department, by title, who are allowed to sign in, but don't have licenses, created in the last month, sorted by their birthdate and grouped by their preferred language.
That's right, we can do that.
Hold on, there's more.
Once you generate that list, sapio365 allows you to:
Show group averages for whichever variable you want.
Organize your data to see upcoming birthdays so you can order cake!
Make a report and export it to Accounting.
Add custom annotations – like a yellow Post-it, you can highlight important information.
Make a pie chart on any of the variables.
Adjust your view – not interested in licenses anymore? Remove that property without having to start over.
Generate pivot tables to get a more global view of your data.
Compare data in unique ways.
Hate doing the same actions over and over?
With sapio365, you only have to perform an action one time.
Once you have your customized report, perform bulk actions or mass edits– all at once. Onboard one person or a whole group in just a few clicks. Or remove licenses from blocked users, in one shot.
Then automate and schedule your customized report to run the next time you need it.
How easy is that?
See everything – as far as your mouse can see
sapio365 gives you a view into every aspect of your Office 365 environment…everything from permissions to SharePoint sites and licenses to usage reports. You can see across your whole organization and troubleshoot a problem in a few clicks.
Wondering how much detail you can get?
sapio365 doesn't just scratch the surface, it allows you to dig in deep. How deep?
How about seeing the attachment on an email sent from a user in your European office last week?
Yes, you can go that deep.
How can sapio365 make your life easier?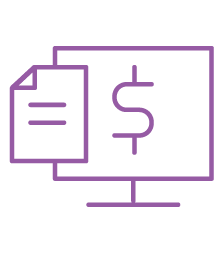 Manage licensing and save some money too
How much is your organization paying for licenses that aren't even used?
With sapio365 and a few clicks, you can compare, add, remove, and manage Office 365 licenses in a matter of seconds.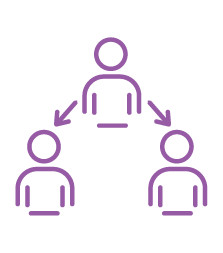 Need to know who's got access to what? Manage roles
See the roles associated with your users, including application, device, billing, and application administrators – and do it without code or a ton of clicks.
Make sure no one is seeing information they shouldn't be seeing.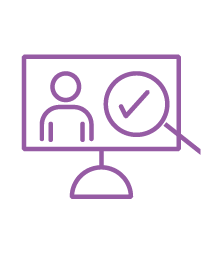 Need to know who's using what? Monitor usage
sapio365 breaks down how users interact with OneDrive, Teams, SharePoint, and a range of other Office 365 services – with just a few clicks.
You'll see which employees may need more training on specific tools. Make adjustments to your teams so they become more efficient.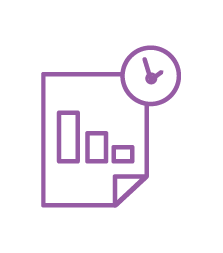 Avoid headache reports with instant reporting
Just like that, generate a report that gives you the users in your organization, the groups they belong to, the tools they use, and the documents they own.
Really, in just a few clicks.
Control who gets to see what
With easy Role-Based Access Control (RBAC), you can define your own rules regarding who gets to see what kind of information.
You can delegate access in a controlled and segmented way so no one can touch what they're not supposed to touch.
Open as many sessions as you want on one browser
With sapio365, there's no need to keep multiple browsers open or to keep logging in and out.
Managing multiple tenants is easy when you can open as many sessions as you want on multiple environments and keep them open!
sapio365 is like all your wishes come true, wrapped up in little bundle with a little price.
sapio365 is really easy to install and use.
Simply download, install and launch. No new security methods and no new logins required.
You can get sapio365 for a LOT less than you think
Learn more about pricing
We know, you have questions. Don't worry, we have the answers.
The sky really is the limit. sapio365 solves problems you may not even know you have. It can automate reports, perform mass edits or bulk actions, customize your reports and it does all this with a few clicks and no PowerShell code.
Great news for you! sapio365 is an ideal tool for IT consultants who manage multiple tenants. With sapio365 you can open as many sessions as you want on multiple environments and keep them open. No more logging and logging out, and no need to keep multiple browsers open.
There aren't any solutions that compete with sapio365. sapio365 is unique in what it can offer Office 365 users. Repetitive admin tasks and edits can be done in bulk and then scheduled. It is secure and it allows you to be more efficient. You can organize your data, perform manual searches, filter your data, calculate group totals and so much more. sapio365 really stands alone.
Read more FAQs