Optimize the management of your large Microsoft 365 communities
Sometimes, it's just not possible to efficiently manage large user communities with standard tools. Especially when they total over 50,000 users. Organizations with a large volume of users face compounded challenges in cloud management. IT departments find themselves overwhelmed by the sheer number of user requests and massive amounts of data. sapio365 reduces the burden on your IT resources with 360-degree data visibility, task automation and delegation.
Analysing mountains of data manually is time consuming and costly.
For example, unchecked issues like unused Microsoft 365 license subscriptions can end up claiming portions of the budget that can otherwise be allocated to other projects. With just a few clicks in sapio365, you can quickly identify unused and underutilized licenses to make cost-saving decisions on your subscriptions.
Managing a growing Microsoft 365 environment makes ever-increasing demands on finite IT resources. This results in ticket resolution delays and errors. Since everything in sapio365 can be automated, tasks can be delegated to junior staff or even non-technical managers. So IT staff can reduce workload, increase user satisfaction, and focus on taking preventive measures.
Try sapio365 today!
See what you can do with
sapio365 unlike native tools
sapio365
---
Categorize, filter, sort and analyze your entire user community and their content
Run a Deactivation automation (job) on as many users as you want
See and review changes before saving them to prevent errors
Create quick reports directly in the FlexyView grid using various tools
Combine users, groups and sites to make scopes of action as you need
Switch between tenants in one click, and keep working in all of them
Delegate any task using custom granular roles with sapio365 RBAC
Update several properties or meta information in one click. No coding needed!
Native tools
---
Listing the totality of users or groups requires endless scrolling or raw exporting
Deactivating users can only be done one at a time
Errors can be introduced in PowerShell scripts for bulk operations
Report customization is limited in the portal and tedious with PowerShell
Admin Units are limited to users, and cannot be layered
Multi-tenant management requires signing in and out
Admin roles are limited in scope and Task delegation is not always secure
Need PowerShell scripts but can be complex and requires expertise
Save time and money, and prevent errors
managing large user communities
Reduce IT backlog
Prevent problems before they occur and eliminate time spent on recurrent tedious tasks with sapio365 automation, delegation and mass-scale solutions.
Verify policy adherence
Quickly generate audit reports to confirm that the identity, security and governance policies put in place are truly being respected.
Work uninterrupted
Ensure all your workers have the access they need to do their job by auditing assigned licenses and service plans, group memberships and access to shared documents.
Improve and maintain security
Prevent data leaks by always knowing what has been shared and how, and by having the tools to manage access to sensitive documents and Microsoft 365 services.
Minimize your spend
Maximize cost savings by giving staff the ability to make informed decisions fast based on the complete picture of unused and underutilized licenses thanks to sapio365's 360-degree data visibility.
sapio365 has cut our admin task hours almost in half
I am an admin over our 365 tenant and have over 120,000 users and over 400,000 group
to manage.
Using sapio365, I have been able to get better reporting to then manage what can be changed and the impact to our tenant. We have also been able to report security issues which help with keeping our standards up to date. So far, this product has cut our admin task hours almost in half.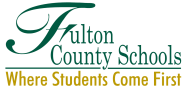 Brian Hanna, IT administrator
Work with ALL your big data
Oversee all your data in one place
Access more user and group properties than the portal, and all in one place. sapio365 does not limit the number of entries displayed like browser-based apps—no more endless scrolling!
Automate complex tasks
Every sapio365 feature can be automated to further optimize operations related to identity management, security and governance, Teams management and more.
Instant custom reports
It's easy to create quick reports because the entirety of your users and their attributes is displayed regardless of volume! Use filters, sorting and various analytical tools to show your data your way.
Make bulk changes confidently
Making changes to users on a large scale in sapio365 is fast and secure since you see your changes before you actually apply them. And there's no coding needed!
Delegate to non-technical staff
Choose from over 150 Automation Jobs Library (AJL) Jobs to distribute to staff without extensive IT knowledge like line-of-business managers or helpdesk staff.
Schedule tasks during off hours
Since large volume tasks can take some time and may require bandwidth, you can choose to schedule jobs to run after business hours. Once finished, a report is emailed to the addresses you set.