Maximize your Microsoft 365 ROI with sapio365
Today's organizations adopt Microsoft 365 cloud services to reap business benefits such as an "all encompassing" collaboration model or the flexibility that comes with pay-as-you-go licensing.
But these advantages come at a hidden cost.
Microsoft Office 365 license management
There is a high probability that over half of your purchased Microsoft 365 licenses are not being used, remain unassigned or underutilized.
For a company of 10,000 users, at 32 USD per user even 5% of unused E3 licenses translates to an excess cost of 16,000 USD per month.
When using sapio365 for your workplace, you can identify these licenses, manage, monitor, and assign them in a few clicks!
sapio365 values workplace user satisfaction
To remain productive, employees need information fast. They depend on the responsiveness of the IT team tasked with generating reports or finding information in an ocean of generated content. sapio365 increases IT operational efficiency by unburdening your IT staff so that more can get done in less time for important matters like optimizing license management, governance and security audits, and where issues can be solved before they become costly problems. When sapio365 is introduced in the workplace, the value chain's effectiveness within your business increases. Choosing sapio365 will give power to your employees, allowing them to brainstorm and maximize their overall work outcomes.
Effectively manage and maximize IT productivity
As the size of an organization increases, so does the burden on IT resources with growing requests for reports, account changes and other day-to-day administrative tasks. Manual workflows become ineffective against such volumes and service costs increase exponentially.  Brainstorming to increase productivity can sometimes be difficult to find effective solutions.
Save expenditures equivalent to at least 1 full-time administrator per year with sapio365 automation and delegation of complex tasks.
Try sapio365 today!
See what you can do with
sapio365 unlike native tools
sapio365
---
Adjust your subscriptions and save money based on reports of unused licensed
Data and settings are managed in one place
Create reports your way—filter, sort, group and analyze before exporting
sapio365 automation works seamlessly with MFA
Custom roles in sapio365 can have scopes as wide or as narrow as you need
Easily analyze all your accessible raw data
Load and access every user, group and site, and their content information
Native tools
---
Unjustified costs due to poor visibility of unused Microsoft 365 subscriptions
It takes time to find data because it's scattered throughout 11 pages
Custom report creation requires PowerShell skills
MFA requirements limit what can be automated
Task delegation through admin roles can be too broad
Security features like Cloud Security are only available with premium licenses
Impossible to view entirety of data of large communities
Monitor, manage, and decrease operational costs of your business associated with Microsoft 365

Microsoft 365 software that helps minimize your overall spend
Optimize your Microsoft subscription management with sapio365 actionable reports. Schedule these to run recurrently to check that your license deployment is synced to your users' service adoption.
sapio365 helps administration reduce IT backlog
Unburden your IT resources by delegating admin or reporting tasks to junior or even to non-technical staff members like line-of-business managers.
sapio365 values security as much as you do
Prevent mishaps in your collaborative environment like sharing sensitive documents externally. sapio365 ready-to-run reports will tell you what was shared, how it was shared and with whom.
Verifying and monitoring workplace policy adherence
Quickly audit user and group data to ensure that the policies you put in place are properly working. You can even delegate this to non-admin staff members with the potential automation option.
For more information
on how to save time and money
managing your Microsoft 365 return on investment
sapio365 has cut our admin task hours almost in half
I am an admin over our 365 tenant and have over 120,000 users and over 400,000 groups
to manage.
Using sapio365, I have been able to get better reporting to then manage what can be changed and the impact to our tenant. We have also been able to report security issues which help with keeping our standards up to date. So far, this product has cut our admin task hours almost in half.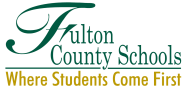 Brian Hanna, IT administrator
With this software customize Microsoft 365 reports
and fix large scale workplace issues
Find what you need fast
Get 360-degree visibility of your user, group and SharePoint site data and the analytical tools to make sense of it, regardless of its volume.
sapio365 enables quick and easy creation of instant custom reports
Sort, filter, categorize and analyze your data right inside sapio365 to create the right report for the right audience. You can even create visuals like charts and pivot tables.
Delegate in all security to non-technical staff
Prevent frustration at all levels and assign tasks to line-of-business managers so that they can generate the reports they need with 1 click. This is easy to do with the option available on sapio365 to automate more complex jobs.
Automate complex tasks
Every feature in sapio365 can be used programmatically. Use ready-to-run Automation Jobs Library (AJL) Jobs, create your own or let Ytria create customs jobs for you.
Manage and make bulk changes confidently with security
Instead of going in blind with a PowerShell script, prevent errors when you make large scale changes with sapio365's transparent two-step saving process.
Schedule tasks during off hours
Optimize your bandwidth usage by running Automation Jobs Library (AJL) tasks when your users are not working. This automation feature will enable you to work on more pressing tasks that require more energy and manage your time more efficiently.