A Microsoft 365 Admin Solution for teams that need to solve challenges they thought were impossible
without relying on hard-to-find expertise

Become ultra-effective

Lower exposure to risk

Maximize investment promise of Microsoft 365
Let's create a world where every Microsoft 365 Admin can be ultra-effective without compromising security
How? With an easy 3 step process that lets you get things done quickly without PowerShell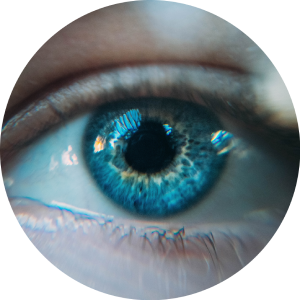 1) 20/20 Vision & 100% control
See everything across all tenants without relaxing security standards. Access and evaluate all your information to find hidden anomalies. Speed up decision-making.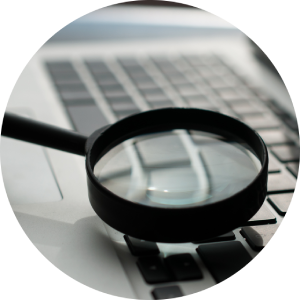 2) Proactive problem tracking & isolation
Identify and isolate risky issues and behaviors that are now visible. Easily drill down to find the specific piece of information you need.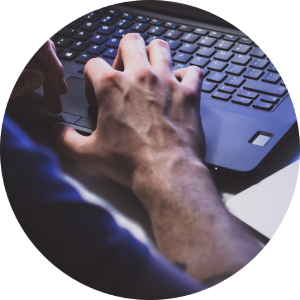 3) Prevent issues and take mass actions safely
Streamline tasks and make multiple changes at the same time. Confidently resolve issues without making damaging errors. Continuously standardize and simplify your processes.
See everything at once, drill down as deep as you want.
sapio365 — What is it?
It's a Microsoft 365 admin solution that helps you make a difference across ten functional domains.
Where

can sapio365 make

a huge difference

?
#1 – Stop wasting under-utilized licenses
How?
Through license management
What problems will it solve?
The lack of global insight about how many Microsoft 365 licenses are properly assigned
Overspend on licenses
How you'll improve
Gain insight into how licenses are assigned (directly or through group)
Identify under-utilized activated licenses that can be downgraded
Identify obsolete or inactive accounts that still have licenses assigned to them
Easily free-up many licenses with 1 click without making any mistakes
What you'll gain
Cost savings
Increased productivity by ensuring proper license assignment
#2 – Change user complaints into user compliments
How?
Through user lifecycle management
What problems will it solve?
Having to constantly go into various M365 admin center portals during the lifecycle of users
The constant flow of mistakes that come from manual updating
How you'll improve
You'll be able to manage the full user lifecycle from one place by using automation around the following:
Onboarding, Offboarding
OneDrive detailed content
Mailbox management and delegation
Multi Factor Authentication and Last Sign In
Group memberships
And more…
What you'll gain
More time
Proactive prevention of problems
#3 – Get group sprawl under control
How?
Through management of groups and Teams
What problems will it solve?
The overwhelming number of requests regarding groups and Teams assignments
Loss of user productivity due to messiness and challenging navigation, i.e., group sprawl
How you'll improve
You'll be able to get full control and insight by:
Finding inactive and obsolete groups that can be removed within minutes
Making mass changes to ownerships and memberships in multiple groups in 1 click
Managing all settings of groups, all at once and in one place
What you'll gain
More time
Ability to give users a better experience
Less repetitive, non-value-added work
#4 – Manage access to sensitive online information
How?
Through management of SharePoint Document libraries, including OneDrive or Teams
What problems will it solve?
The inability to instantly know who shared what, with whom
The difficulty in downloading or uploading files from personal document libraries
How you'll improve
You'll be able to access the contents of all types of document libraries to:
Assess and remove inappropriate content
Download and retain documents from users' OneDrives
You'll be able to prevent and fix inappropriate sharing through:
Insight into the whole list of documents across all libraries and how they are shared
Correction of inappropriate sharing with a single click
What you'll gain
Business continuity
No more potential data leaks
Time saved fixing issues
How can sapio365 make a huge difference?
#1 – Breeze through audits in no time
How?
Through audits and customized reporting
What problems will it solve?
The lack of options offered through standard Microsoft 365
Not having all your desired information aggregated in one place
Manually exporting multiple sources of data and merging them to configure your report
How you'll improve
You'll be able to create any type of report by:
Taking advantage of the hundreds of Microsoft 365 properties for users, groups, sites and their licenses, mailbox content, OneDrive files, and so much more.
Using these properties in filters, sorting, and categorization to create a view that gives you what you want.
Deep diving into the connections these properties have – all the way down to the mail attachments, file sharing information and more than you can imagine!
What you'll gain
A quick way to generate any type of ad-hoc report you need
Informed decision-making based on the report
#2 – Delegate work without compromising security
How?
Through delegation of admin tasks
What problems will it solve?
Standard Microsoft 365 roles give access that's either too broad or too narrow
This hampers security – by intent or accident, Admins can do harm to the environment
How you'll improve
You'll be able to securely delegate admin tasks by:
Customizing roles with specific permissions regarding specific users or groups
Centralizing the assignment of customized roles to people or groups
Gaining the ability to audit the activities executed by those roles
What you'll gain
IT staff of any level will be able to do their job with just the right level of access
Peace of mind and confidence that no one can wreck the system
#3 – Use automation to save time
How?
Through task automation and scheduling
What problems will it solve?
The time wasted doing repetitive tasks that don't add value
Human error and organizational disruption that results from manual work
How you'll improve
You'll be able to reduce repetitive work to a minimum by:
Scheduling over 200 available reports and tasks to run automatically
Creating custom automations that meet your specific needs
Avoiding the use of PowerShell scripts that can make or break your environment
What you'll gain
More time for other strategic daily tasks
Eliminating the headache of unrepairable errors
#4 – Stop stressing over managing local & cloud Active Directories (ADs)
How?
Through the combination of active directories into one hybrid directory
What problems will it solve?
The time wasted on having to use multiple interfaces to manage both AD and Azure AD (now known as Entra ID)
The risk of introducing errors due to manual reconciling, reporting and PowerShell scripting
How you'll improve
You'll be able to manage all your ADs as one by:
Leveraging reconciliation of the data from local AD and Azure AD into one single environment
Being able to make direct comparisons and analyses across all AD environments
Making account updates without worrying about introducing errors or sync issues
What you'll gain
Significant time savings
No more operational disruptions due to unknown sync issues
#5 – End "Multi-Tenant" frustration
How?
Through simultaneous management of multiple tenants
What problems will it solve?
The inability to work in multiple tenants at the same time
Taking too long to create cross-tenant reports to support important business and security decisions
How you'll improve
You'll be able to keep all tenants under control through one interface by:
Opening sessions in multiple tenants without signing-in and out
Working simultaneously and seamlessly in all tenants
Automating tasks and reports that span all tenants
What you'll gain
Easily handle all your customer tenants in one place
Support of geographic expansion without the frustrations
Reduced stress resulting from acquisitions